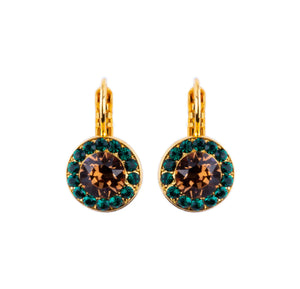 E-1129-3108-YG6
This best selling Mariana classic halo design is the perfect match to many of our large crystal sized sets, or great on its own! 
Jewelry is photographed close to show detail. Earrings are approximately 1/2 inchwide and 3/4 inch in height.
Color 3108: Deep Forest from the Natural Beauty 

collection featuring emerald green. 
Mariana Jewelry is handmade with nickel-free brass and is hypoallergenic.